15
pending patent applications
Polish Center for Photonics
and Fiber Optics
---
The Polish Center for Photonics and Fiber Optics (PCFS) provides consulting, training and information services. It supports the transfer of photonic technologies and all the accompanying tasks. It conducts research, development work and takes care of disseminating the achievements of Polish optical fiber photonics.
We operate at the interface between science and business, and our goal is to implement Polish innovative photonic solutions, support scientists and entrepreneurs, and build a strong Polish photonics sector.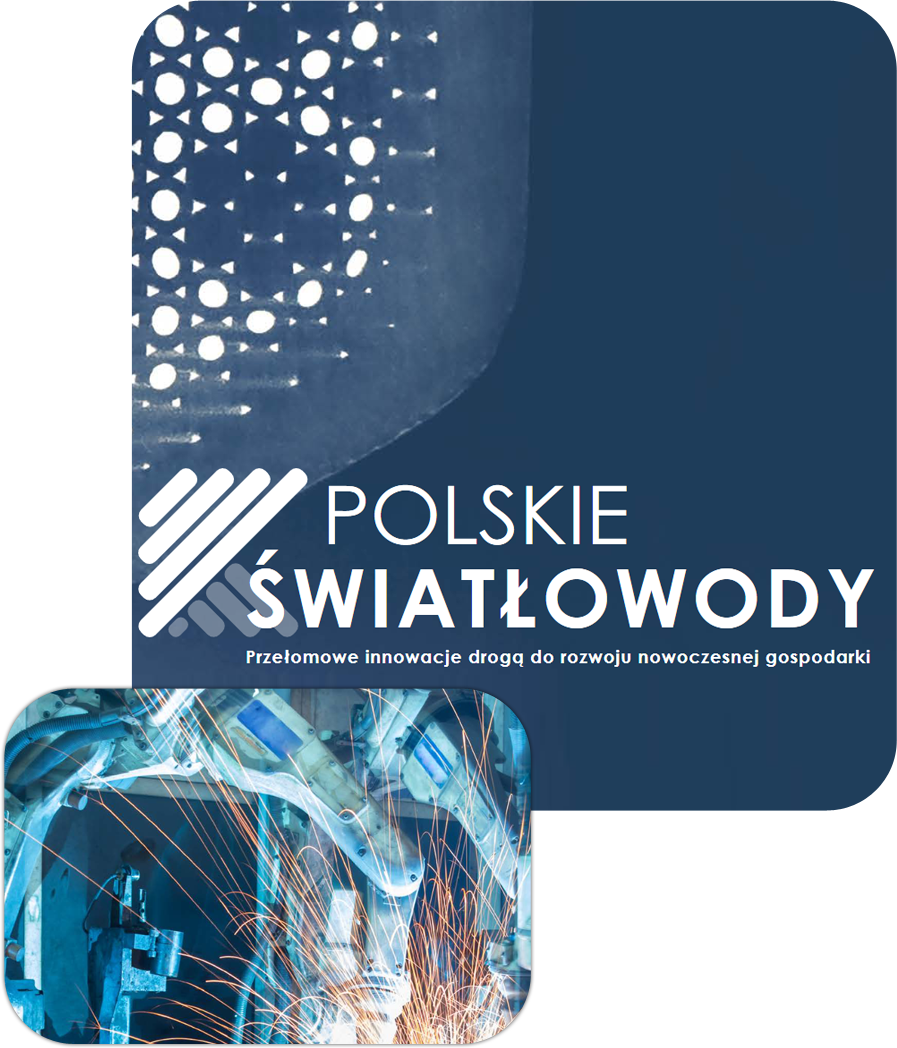 Polish Fiber Optics.
Discover breakthrough solutions
---
We encourage you to download our catalog "Polish Fiber Optics. Breakthrough innovations as a path to the development of a modern economy." We present here specific fiber optic solutions dedicated to various industries.
---